The second day of SBC Digital Latinoamérica is about to get under way! This is your last chance to register and get access…
The second day of SBC Digital Latinoamérica is about to get under way! This is your last chance to register and get access to all of yesterday's content, in addition to the following content today:
Keynote address by Graciela Garay (Ethics & Compliance Officer, CONMEBOL) and Julio Lansac (Integrity Officer, CONMEBOL)
Insights and ideas from more than 30 regional and international experts
9 in-depth conference sessions
The latest innovations from the 11 interactive product display booths
Networking opportunities to connect with the biggest players in Latin American markets
To get access to all of the above and more, simply click here or on the button below and complete the short form to register.
TODAY'S CONFERENCE SCHEDULE
Please note: All the times below are shown in ART
10:00 | CONMEBOL: Sports Integrity as a Beacon for the Betting Industry (ESP)
The most important integrity officials in Latin America analyze why it's important to guarantee that sports aren't compromised, how integrity influences other industries, and what steps CONMEBOL takes to ensure football's authenticity.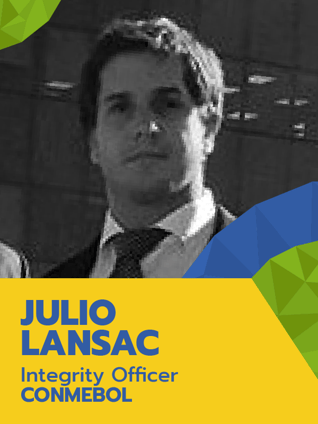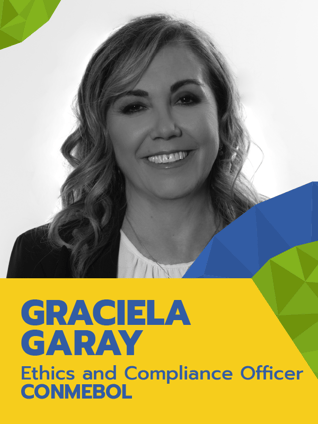 10:20 | Time for LatAm to Bet on Esports? (ESP)
Senior executives from Siempre Games, Infinity Sports, Movistar Liga Pro Gaming, and Latam Media Group will examine what LatAm operators can learn from other markets about building a sustainable esports offering which can engage new audiences.
11:20 | Brazil's Sponsorship Goldrush (POR)
Experts from Sportsbet.io, Atlético Mineiro, Online IPS Brazil – Hendrich Advogados, Bichara & Motta, and Instituto Brasileiro Jogo Legal discuss what the current regulatory picture looks like to support sponsorship in Brazil and how sponsors can help revitalise the post-COVID recovery of Brazilian sports leagues.
12:00 | LatAm Operators Entering European Markets – A Compliance Challenge and an Opportunity (ENG)
Learn how Latin America-based operators can successfully expand their businesses into Europe, with insights from senior executives from Genesis Global, ConnectPay, Monografie, Tal Ron, Drihem & Co. Law Firm, and Mobile Brain Limited.
13:00 | Understanding the LatAm Player (ESP)
Leading experts discuss how both newly arrived and established operator brands can win the fight for market share; how operators can mix affiliation, advertising and sponsorship to best reach their audience; and how operators and affiliates should work together to ensure maximum outreach potential.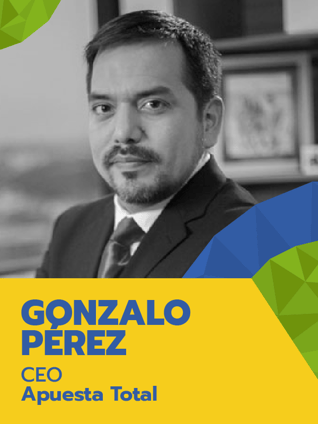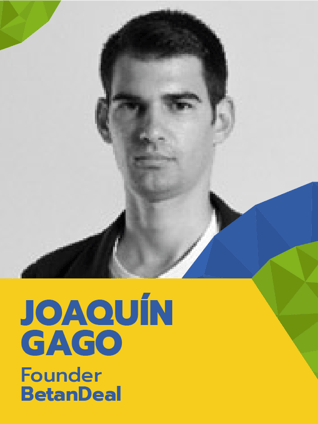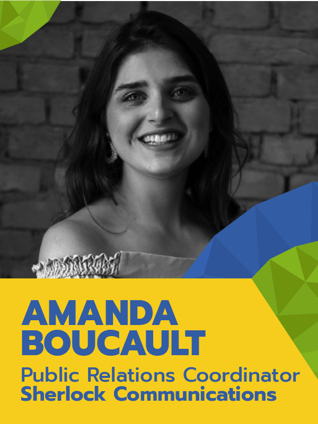 14:00 | M&A and Sports Betting (ENG)

Senior executives from Bwise Media, Ficom Leisure, and Sherlock Communications look into the current investment appetite within Latin America and the cost of capital within the local sports betting industry.
THEMED NETWORKING ROUNDTABLE
Join today's Themed Networking Roundtable, where you can share your thoughts and ideas with panellists and fellow attendees.

11:00 – 11:40 ART | Big Betting Balagan Podcast LIVE (ENG)

In another 'Live' tie in, Dan Phillips, Lee Richardson & Vigne Kozacek bring the bigbettingbalagan.com podcast to SBC Digital Latinoamérica. With their chatty, relaxed, and informative style they will discuss all things LatAm betting and gaming, with special guests joining to share their local expertise. Look out for an interactive poll and some interesting and topical debate.
Sports Betting Community Ltd, Riverbank House, 1 Putney Bridge Approach, Putney, London SW6 3JD, United Kingdom