The SBC Digital Latinoamérica conference and exhibition is about to get under way!
The SBC Digital Latinoamérica conference and exhibition is about to get under way!

Register your place now so you don't miss out on all the latest insights and expert analysis on Latin America's betting and gaming industry.

Take advantage of our 1-click registration and enjoy all of the following today:
Insights and ideas from more than 30 local and international experts including JD Duarte (CEO, Betcris), Andre Gelfi (Managing Partner Brazil, Betsson Group), Esmeralda Britton Gonzalez (President, Junta de Protección Social), and more!
9 in-depth conference sessions
The latest innovations from the 11 interactive product display booths
Networking opportunities to connect with the biggest players in Latin American markets
To get access to all of the above and more, simply click here or on the button below and register your place via the short form.
TODAY'S CONFERENCE SCHEDULE
Please note: All the times below are shown in ART
10:00 | Sports Betting Landscape for Latin America and the role of media publishers (ENG)
Futbol Sites Vice Chair Jordan Gnat will open the conference with a keynote that focuses on the changing face of the sports betting industry in Latin America, the role of media publishers and affiliates, and the importance of a strong brand presence.
10:20 | Leadership in LatAm iGaming (ENG)
Leaders from Meridian Gaming, Finnplay Technologies, Pronet Gaming, GLI, and iGaming Latam discuss the opportunities and challenges ahead in Latin America, the key regulatory challenges to be faced, and the key growth areas for 2021 and beyond.
11:00| LatAm regulatory briefing: Where are the opportunities in 2021? (ESP)
Legal experts from Montgomery & Associados, Betpertise, MF Estudio, Lazcano Sámano, S.C. and Ficom Leisure will discuss which markets offer the best regulated opportunities in 2021, along with what will be the primary challenges for European operators and suppliers looking to enter the region.
12:00 | SBC Leaders Panel (ENG)
Senior executives discuss the high level challenges within LatAm markets for both local operators and international stakeholders as they navigate an increasingly fraught regional situation.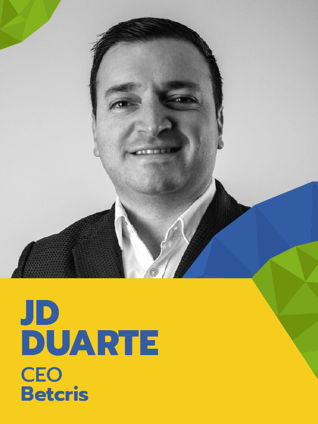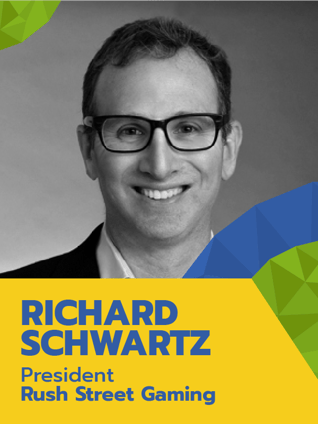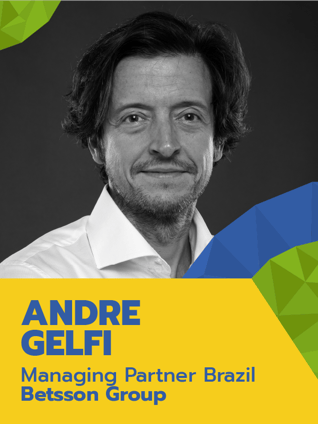 13:00 | Marketing in a changing regulatory landscape (ENG)

Dimitry Belianin (CMO, Parimatch) and Juan Camilo Carrasco (Partner, Asensi Abogados) look at how operators must adapt their marketing activities as new legislation is introduced and examine the new opportunities emerging in fields such as sponsorship and television.

14:00 | Engaging customers with new products (ENG)

Senior executives from Oddspedia, BtoBet, and Logrand discuss what a modern sports betting product looks like in Latin America, how focused new markets will be on mobile, and how to build an innovative and engaging product tailored to the region.

15:00 |SBC Noticias in Perspective: In conversation with Evert Montero Cárdenas, Fecoljuegos (ESP)
Evert Montero Cárdenas, president of Fecoljuegos, shares his insights of the current situation of the Colombian gaming market after the COVID crisis, the relationship with Coljuegos' new authorities and the online operations in the country.

16:00 | Digitising the LatAm lottery (ESP)

Experts from Betpertise, Lotería de Medellín, Junta de Proteccion Social, and VIXIO GamblingCompliance explore how the move towards regulated sports betting across the region will impact lotteries, what the experience has been in Colombia and what lottery operators need to do to update and expand their product offerings.
THEMED NETWORKING ROUNDTABLE
Register for your free pass and get access to today's Themed Networking Roundtable, where you can share your thoughts and ideas with panellists and fellow attendees.

12:00 – 12:40 ART | IMGL Masterclass – Regulating online gaming in federal countries: challenges and opportunities (ENG)

This IMGL Masterclass will address the challenges arising from the regulation of online gaming in federal countries such Argentina and Brazil. It will also address the main issues that may be expected and what to do to avoid them

Leading the conversation will be a panel of legal experts, including:
Sean McGuiness, Partner, Butler Snow
Tomas Enrique Garcia Botta, Partner, MF Estudio
Luiz Felipe Maia, Partner, FYMSA Advogados
Carlos Portilla, Attorney at Law, Portilla, Ruy-Diaz y Aguilar, S.C.
Neil Montgomery, Founding Partner, Montgomery & Associados
Sports Betting Community Ltd, Riverbank House, 1 Putney Bridge Approach, Putney, London SW6 3JD, United Kingdom